looking to buy a home?
Submit this Form and Benefit from our 25 Years' Experience & Strong Local Network.
The greater region of Marbella is an incredibly popular place to buy a property – whether it's for personal use as a holiday home or as an investment. This also means that selling property in Marbella can be quite challenging. The highly competitive market consists of a vast choice of luxury homes, each with their own unique selling points. So if you want to sell your house, you might want to get some help. As an established Marbella estate agent that specialises in quality properties, we offer our professional services to help you sell your home. To give you an idea of how we do this, here are a few pointers: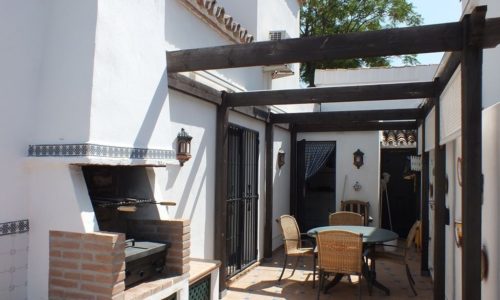 We listen to the buyer
Marbella has a very typical – or rather, a-typical – buyer's market. The properties on offer are very varied. Marbella and its adjacent municipalities cover a long stretch of coast. That means houses are on sale in a wide variety of locations, divided into a middle, upper and high end segment. As a resort area, people from all over the world look to buy secondary homes here, with a focus on luxury. They are not in a rush to buy something, and can spend quite some time looking for just the right property or investment. Realista believes it's crucial to listen to the buyer and speak his language. With our knowledge of country-specific habits and lifestyles, we help to cross the cultural gap between seller and buyer. This makes both parties feel at home and the sales process a lot more pleasant.
We help you establish an informed asking price
There's a lot to establishing the right asking price for successfully selling your property in Marbella. Of course, you have to be realistic on the one hand and know the characteristics that make your property unique on the other hand. But moreover, you need to be up to date about local taxes that could affect how much money you have left after the deal is made. Our team of experts can inform you about what taxes and fees you have to pay when you sell your house. This way, there are no nasty surprises once the deal is closed.
We can take away a lot of the fuss
When you sell your house, you can choose to give an exclusive sales agreement to a Marbella estate agent. If you're not present in Marbella and don't have the time to coordinate the sales, making us your leading agent can take away a lot of the fuss. We can lead the way with the sales process, arranging communication between various parties for you. As well as saving you a lot of time and hassle, this can really speed things up. For example, if you trust us with your key, we are ready at any given time to show interested buyers around, meaning more exposure for your property.
Realista, as your chosen Marbella estate agent, can also communicate with a larger network of professionals to promote your property among other potential buyers. We could arrange open viewing days and collect all feedback from interested buyers, using this information to improve the chances of selling your house.
We use many different means to sell your house
Traditionally, selling a house involves the listing of properties, arranging viewings, following up with prospective buyers, providing general support throughout the buying process and various forms of marketing and promotion. All this is included in the agency fee, which in a resort area such as Marbella is around 5%. When trying to sell your house, Realista wants to go that extra mile. For example, we also promote your property on social media or feature it in special blogs. We give you tips about preparing the house for viewings. We use our international expertise and creativity to make useful suggestions, for example, renovate or redecorate (parts of) the property to suit the style of the most active buyer groups of the moment. As a standard, we personally show clients around our properties, we revise the homes before visits and we endeavour to have a native speaker to attend to the interested party. Our cooperative spirit, both with you and other agencies, ensures we use all means possible to sell your house.
These are just a few ways in which we can help to sell your house in Marbella. Are you interested in selling property through our agency? Do you still have some questions? Feel free to contact us.