looking to buy a home?
Submit this Form and Benefit from our 25 Years' Experience & Strong Local Network.
Realista aims to provide a detailed guide about Sotogrande, helping you decide if it's the right location for your property investment. Discover the various areas within Sotogrande, the leisure options, places of interest, and the luxury real estate opportunities that define this prestigious residential location.
Introduction to Sotogrande
Sotogrande is a popular residential area, offering a life of luxury and refinement. Home to world-renowned golf courses, polo and yacht clubs, and pristine beaches, Sotogrande provides residents with ample opportunities for leisure and recreation. Its exceptional amenities are complemented by exquisite gastronomy, upscale shopping, and vibrant entertainment options.
The architecture of Sotogrande is a testament to elegance and meticulous design, appealing to the world's privileged individuals seeking a private and sophisticated lifestyle.
Location and Nearby Areas
Sotogrande can be found on the western side of Costa del Sol, around 44 kilometers to the west of Marbella. It's positioned right on the border of Cádiz and Málaga provinces. Besides its proximity to Marbella, Sotogrande is also a quick drive away from the British Overseas Territory of Gibraltar.
Distances to Different Areas
Following are the distances to some famous nearby areas.
The Golden Mile – 51km
Puerto Banus – 47km
Marbella Centre – 58km
Puente Romano – 50km
San Pedro de Alcantara- 46km
In order to reach this luxurious residential area, travelers can opt for Malaga Airport, which is approximately an hour's drive away. Those arriving from Gibraltar International Airport will find themselves just a 25-minute drive away, while a short 35-minute drive connects Sotogrande to the vibrant town of Marbella.
History of Sotogrande
In 1962, Filipino Freddy Melian, who worked for the Ayala Corporation in the Philippines, got a free ticket from Swissair to Spain for being a frequent flier. The Ayala Corporation owned many upscale and exclusive housing developments, such as Forbes Park.
At the request of Joseph McMicking, the President of Ayala, Melian embarked on a journey to locate the perfect location along the Mediterranean coastline for an exclusive resort. The prerequisites were clear: a kilometer-long shoreline, ample water sources, and convenient proximity to an airport.
Melian embarked on a motorcycle expedition that took him along the entire Spanish Mediterranean coast. After thoroughly exploring, he eventually uncovered a gem that met all the criteria. Upon his return to Makati, he presented his discoveries to McMicking and his nephews, Jaime and Enrique Zobel.
The property that captured their interest was Finca Paniagua in San Roque, strategically situated near Gibraltar. With the Spanish authorities giving their nod of approval for development, the envisioned outcome was named Sotogrande.
After its establishment in 1964, this resort has become one of Europe's most sought-after destinations. With a population of more than 6,000, this residential community caters to golfers, polo players, and individuals who look for a lavish lifestyle.
Size and Layout of Sotogrande
Encompassing a vast 2,500 hectares, Sotogrande is Andalucia's largest privately owned residential development. The town's distinct geographical zones are demarcated by road names, allowing for efficient navigation. Zones are organized alphabetically, and their coherent layout contributes to Sotogrande's unique character. Here are some key areas:
Sotogrande Marina
This social hub of Sotogrande has luxury apartments, the prestigious Santa Maria Polo Club, and a thriving Sunday Market. The marina, home to high-end yachts, offers diverse restaurants and bars.
Sotogrande Costa – Kings and Queens Area
An original part of Sotogrande, this leafy area is lined with exquisite villas. It's home to the Real Club de Golf Sotogrande, traditional Andalucian villas, and modern mansions. The Bunker Beach Club offers a scenic beachfront experience.
Sotogrande Costa Central
It is the commercial heart of Sotogrande, featuring Galerias Paniagua, numerous restaurants, businesses, and supermarkets. This area also includes Zone A and B, hosting attractions like the 'The Petit Bistro' and Centro Commercial Sotomarket.
Sotogrande Alto
On the other side of the A7 road, this area features a mix of property types. It's home to the Sotogrande Equestrian Center, golf courses, and the Valderrama golf course, which hosted the 1997 Ryder Cup.
La Reserva de Sotogrande
A gated residential community surrounded by nature, it offers high-end apartments, townhouses, and villas. Residents enjoy private access to an 18-hole golf course, tennis center, and a luxury inland beach club with a freshwater lagoon.
Sotogrande: A Coveted Place to Live
Sotogrande's allure lies in its prestige and exclusivity. Its impeccable amenities, commitment to security, and vibrant lifestyle attract those seeking the epitome of refinement. The town's dedication to privacy and discretion adds to its appeal, making it a top choice for individuals seeking a luxurious and sophisticated lifestyle.
You will find various amenities and facilities in this prestigious residential area that we have listed below.
Leisure Activities in Sotogrande
Sotogrande offers an array of leisure activities, which are as follows.
Golf in Sotogrande
Home to renowned golf courses like Valderrama, Sotogrande is a golf enthusiast's paradise. With its Par 71 Championship Course, Valderrama is considered Europe's best as it has hosted several high-profile events, including the Ryder Cup 1997. Other notable courses include Real Club de Golf Sotogrande and La Reserva Golf.
Other Sports in Sotogrande
This area is like a paradise for people who love sports as it has fantastic facilities for various activities like golf, polo, sailing, tennis, cycling, and horseback riding. People who live there or visit can enjoy these sports all year round. There are special golf, polo, and sailing events held in Sotogrande. If you like horses, you can learn to play polo or do horse riding tricks in the polo and equestrian club.
The Santa Maria Polo Club, with its International Polo Tournament, and La Reserva Club's tennis and equestrian facilities cater to sports lovers. Watersports are available at Sotogrande Marina.
Restaurants and Beach Clubs
Playa de Sotogrande features Gigi's Beach, offering a stunning beachfront experience. Trocadero and Octogono beach clubs provide luxury lounging and scenic views.
Sotogrande boasts a diverse culinary scene, from traditional Spanish dishes to international cuisine. The Bahía Limón Chiringochill is a popular beach bar, while Trocadero Beach Club offers a luxurious dining experience.
Situated within Sotogrande Marina, KE Sotogrande stands out as a popular restaurant and cafeteria. This restaurant has a reputation for both quality and variety, with offerings from Spanish and various international cuisines. Whether you're in the mood for tapas or a full meal, the menu is sure to satisfy your appetite. But it's not just the food that keeps people coming back – the welcoming atmosphere and friendly staff are what truly make this place unique. So, if you're in the area, be sure to stop by and experience it for yourself!
Marina and Port
Sotogrande's marina boasts 1,400 berths, accommodating boats up to 30 meters long. The marina is a hub for sailing and motor boating, hosting top-notch regattas and maritime events throughout the year.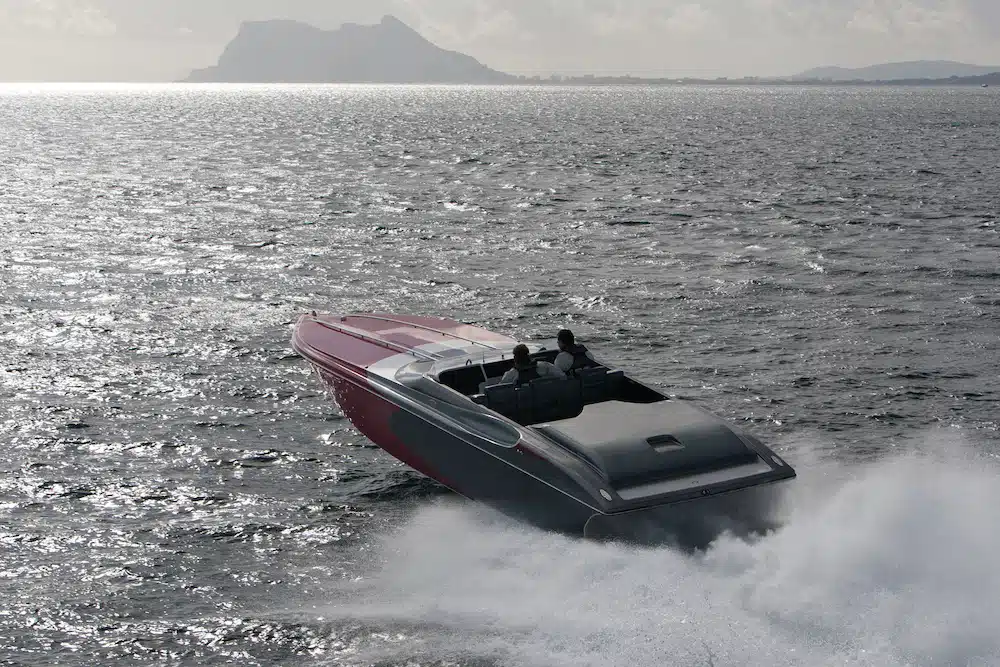 Family Life in Sotogrande
Sotogrande is a family-friendly haven with safe spaces for children and exceptional educational options. The Sotogrande International School is a renowned school that provides English-speaking education to children from over forty nationalities.
Sotogrande International School follows the IB curriculum and offers all three programs: Primary Years, Middle Years, and Diploma. Although it's mainly a day school, it also has a boarding option.
This academic institution has an exceptional performing arts program that allows students to explore various aspects of the arts, including music,theater, and creative design.
In addition to the performing arts, sports play a vital role in the school's curriculum, with a particular emphasis on golf. The school houses a specialized academy dedicated to nurturing young golfers, with some students even becoming champions in Andalusia and Spain.
Being an Apple school, students enjoy top-notch IT education and opportunities to shine in areas like filmmaking and programming.
For international students, the boarding program offers excellent accommodations. It also has a weekly boarding choice for those who go home on weekends.
Security and Safety in Sotogrande
Sotogrande prioritizes security, with regular patrols within the area. In addition, there are several gated developments in Sotogrande which ensure residents' safety.
Weather in Sotogrande
Sotogrande usually experiences an average temperature of 25°C, particularly during the months of June, July, and August. These months are also the driest and hottest, with temperatures sometimes reaching up to 27°C. Meanwhile, the coldest months in Sotogrande are January and February, when the average temperature falls between 12°C and 15°C.
Celebrity Residents of Sotogrande
Sotogrande has attracted several notable residents, including former British Prime Minister Tony Blair and Prince Louis Alphonse de Borbon. Apart from these two, there are several Arab sheikhs, musicians and Hollywood stars that have a property in this beautiful resort.
Real Estate in Sotogrande
Sotogrande's real estate landscape has diverse architectural styles. The town accommodates various tastes, from American hacienda-style homes to traditional Andalusian influences. Luxury villas and apartments offer exclusivity and variety, catering to residents' preferences.
If you are interested in buying any property in Sotogrande, you can contact us today. Our team can provide all the relevant information about this area that can make the investment decision easy for you.