Table of contents
Style: Traditional Andalucian villas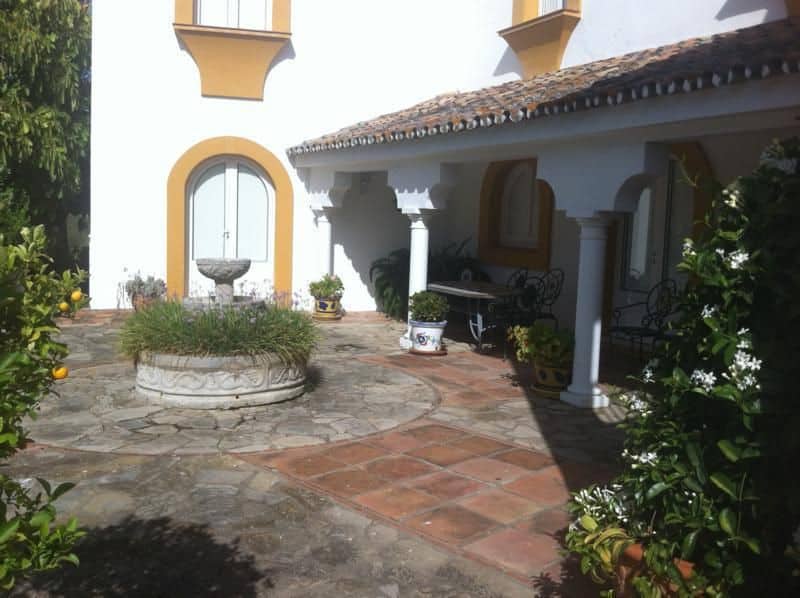 Style: Marbella villas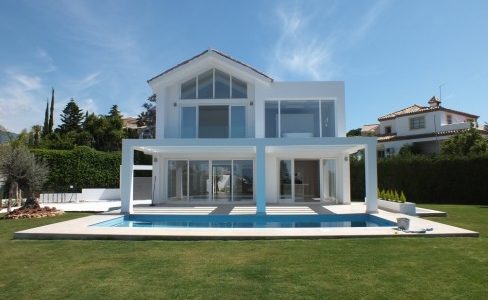 Style: Contemporary villas
looking to buy a home?
Submit this Form and Benefit from our 25 Years' Experience & Strong Local Network.
As a favourite destination for many well-to-do people from all over the world, Marbella is full of truly majestic homes. As the influx of international residents kept growing over the years, not just the number but also the various styles of villas in Marbella increased. As of today, you can find a rich variation of traditional Andalucian villas, "Marbella" villas and contemporary villas in and around the town. In this blog, we'll take you on a short history tour past the various styles and give you an example of each from our current selection of Marbella villas for sale.
Style: Traditional Andalucian villas
Example: Traditional villa in Jimena de la FronteraPrice:
€ 745,000
When Marbella was only just discovered by a few favoured people, their villas in Marbella were in keeping with the general atmosphere of the still rural, easy-going area. This traditional Andalucian style, which has Romano-Moorish roots emboldened by Baroque influences, was the standard. Its white walls and roofs tiled in Roman style give these villas an undeniable authentic Mediterranean character.
Style: Marbella villas
Example:Marbella villa in Alhaurin de la TorrePrice:
€ 1,090,000
As more and more foreign residents settled in Marbella, a more international style of villas began to develop. The new style is described simply as "Marbella-style villas." This new interpretation of Andalucian architecture as seen through foreign eyes was still characterised by Mediterranean roof and floor tiles, but also by smoothly plastered walls, wooden beams and more expansive covered terraces so that people could enjoy outdoor living to the maximum. Influences of colonial styles as well as the soft geometry of Morocco saw many villas in Marbella trade in their white walls for tan and terracotta coloured exteriors.
Style: Contemporary villas
Example:Contemporary villa in BenahavisPrice:
€ 1.195,000
Interestingly, the recent economic crisis brought about a new style of villas in Marbella. Now that the market is recovering, many new developments and renovations alike are resulting in a wave of strikingly contemporary villas. On a practical level, these villas follow from the high demand of new technologies, materials and techniques. But along with the higher technical standards comes a big aesthetic change, too. These new modern villas are characterised by higher ceilings, generous open spaces, taller windows and a simple, linear geometry. Interestingly enough, in the midst of all this white is making a comeback. The colour of Andalucía lends itself perfectly to these clean, modern designs.
A rich selection of villas in Marbella
No matter what style of villas in Marbella people are looking for, they can be sure of one thing: they all offer a luxurious home in a welcoming Mediterranean climate. These villas take in the surroundings, maximise the views the sea and the hills offer, and accommodate the lifestyle that the Andalucian weather and culture make possible. Are you looking for a specific type or style of villa in Marbella? Why not have a browse through our current selection of Marbella villas for sale. Or contact us directly – we're happy to help!