If you would like a more dynamic version of this content, please feel free to also explore our Best Restaurants in Marbella Web Story.
In a resort with a wide range of fine wining and dining options, choosing the top ten restaurants in Marbella is something of a challenge. Deciding which of the great places to eat out make our list of just ten wasn't easy!
In the end, we've gone for an eclectic mix that reflects both the variety and high quality at restaurants in Marbella. Along with traditional Andalusian cuisine, we also feature international eateries and in a range of locations.
But all our choices have one common denominator – they're all excellent and more than worthy of ranking among the best in town. Read on to discover our personal top 10 restaurants in Marbella and then check them out yourself. ¡Que aproveche!
---
Best for dining after a walk in Marbella old town – Casanis
Calle Ancha is one of the prettiest streets in Marbella and where better to admire it from than your table at Casanis?
Sit outside and watch the world go by as you dine alfresco on Belgian/French cuisine. Or choose a spot inside the historic townhouse whose inner patio and wine cellar are both stunning and rank among some of the most unusual places to eat in restaurants in Marbella.
Realista top tip – celebrate in style with one of the champagnes on the (long) wine list.
---
Best for rice dishes – Paellas y Más
Rice forms a staple in traditional Spanish cooking and this restaurant just off Avda Ricardo Soriano places rice at centre stage of its menu.
Choose from a selection of rice dishes including several types of paellas plus fideuas (noodle dishes). And if rice isn't your thing, dine on fresh seafood, Iberian pork and local produce such as black pudding from Ronda. Dine inside among funky contemporary design or outside on the shady terrace.
Realista top tip – paella portions are large so order one less than the number of diners, e.g. two portions for three people.
---
Best for Andalusian cuisine Michelin style – Skina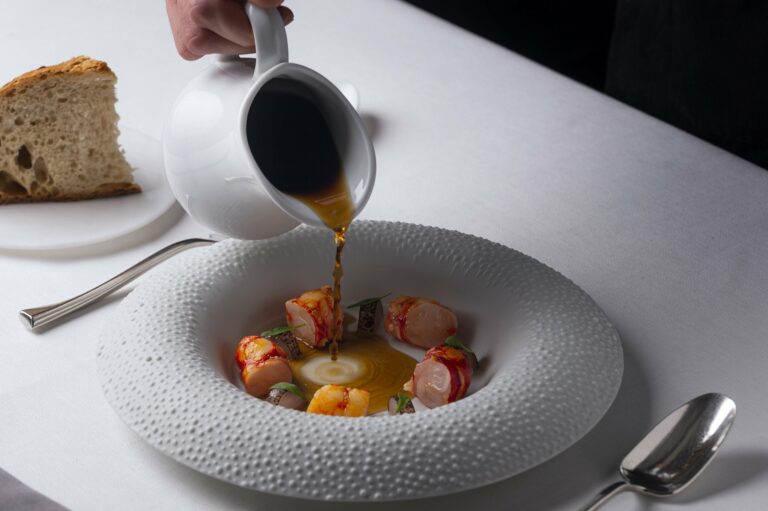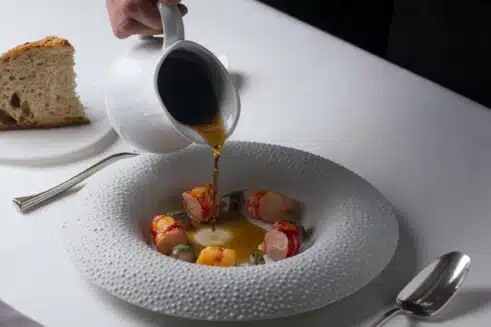 Small is definitely more at this mini-restaurant in the heart of Marbella old town. Skina with two Michelin stars has just a few tables outside and even fewer inside. But what it lacks in size, Skina more than makes up for in taste.
Choose from three tasting menus including the Gran Cru, which at nearly €500 per person is possibly one of the most expensive options at restaurants in Marbella.
Realista top tip – pair your menu with wine from the list with 950 choices on it!
---
Best for Belgium on the beach – Macaao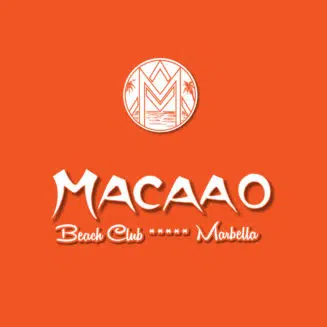 Some of the best restaurants in Marbella are on the beach, a location that comes into its own in the summer. Our top pick goes to San Pedro where Macaao offers excellent Belgian-inspired dining right on the sand.
Choose from light salads to fish cooked Senegalese style before you finish with a Dame Blanche coated in Belgian chocolate (obviously) sauce. And as well as good food, this restaurant is famous for its warm and friendly welcome.
Realista top tip – book at table ahead in the summer when this restaurant fills up fast.
---
Love dining out by the Mediterranean? Discover the best beach restaurants in Marbella.
---
Best for pinchos and sharing plates – Lateral Naranjos
If you're looking for something a little formal in Marbella old town, this modern restaurant is worth trying. Located in the iconic Plaza de los Naranjos, Lateral Naranjos offers an excellent choice of pinchos (tapas served on a slice of bread) plus fish and meat dishes, perfect for sharing.
Dine in the interior courtyard under the stunning sculptured palm tree or outside on the elegant terrace.
Realista top tip – don't miss the stunning 'art déco' ceiling over the bar.
---
Best for oceanside dining – Camuri Las Cuchis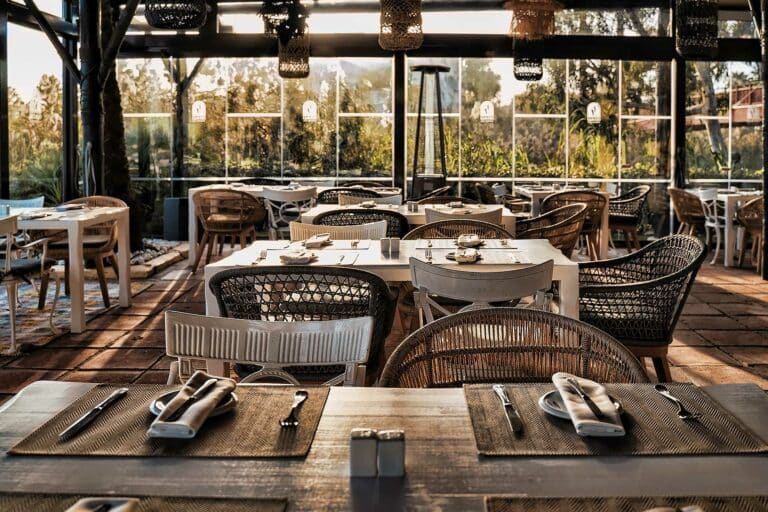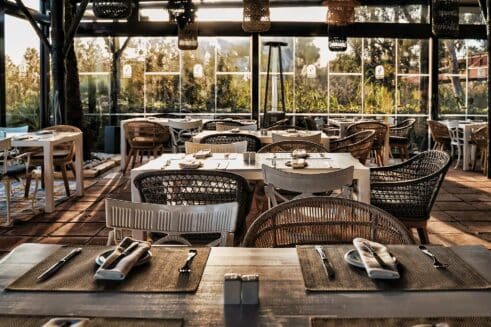 Sometimes at Marbella restaurants, the food almost plays second fiddle to the location. This is the case at Camuri where you'll dine right on the beach under the palm trees and within walking distance of Puerto Banús.
Sushi and poke star on the menu here, although you'll also find a good choice of fish dishes as well as a selection of paellas.
Realista top tip – for a truly Mediterranean experience, book a table on the beach itself.
---
Best value for money Michelin style – Messina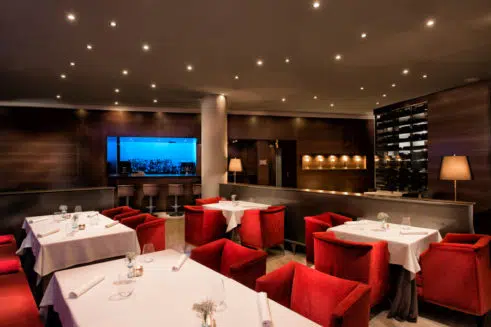 For a small place, Marbella packs in the Michelin stars and renewing his every year since 2016 is Mauricio Giovanini at Messina. As well as fine dining, this modern venue also offers excellent value of money – tasting menus start at just €75 and you can pair them for not much more.
You might find the interior a little impersonal, but you're here for the food and it will have your taste buds celebrating from the first dish to the last.
Realista top tip – try the pairing menu to experience unique culinary combinations.
---
Looking for more information about Marbella? Read our exclusive area guides.
---
Best for brunch and light bites – BiBo Marbella

Local chef Dani García no longer runs his signature restaurant in Marbella, but you can still try his delicious culinary creations. BiBo Marbella enjoys a luxury location in the square at one of the top hotels in Marbella, Puente Romano and offers a long list of delicious options on the menu.
Famous for its raw bar where oysters and tuna stand tall under the spotlight, this is also a venue for pizzas, salads and sharing plates.
Realista top tip – check out the BiBo Family options, designed to share and offer ultimate dining.
---
Best for international fusion dining – Témpora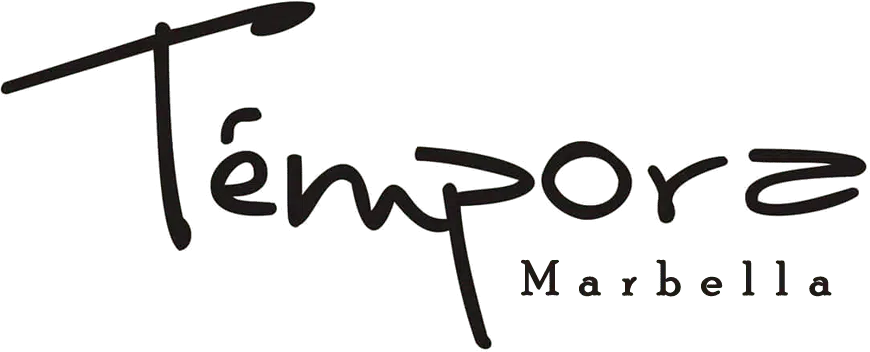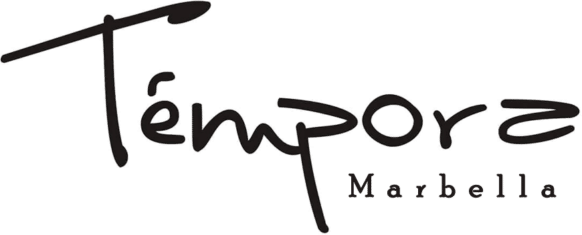 Some restaurants in Marbella offer you the chance to travel the culinary world on one menu and Témpora is one of them. Thai sauce, New Zealand lamb and Andalusian pil-pil prawns all feature along side staples such as salads, ribeye steaks and French fries.
Dine inside in the elegant interior or al fresco on the terrace in the heart of Marbella old town.
Realista top tip – be sure to ask for the chef's specials of the day to try the latest unique dishes.
---
Best for indulging your senses – MoMo Marbella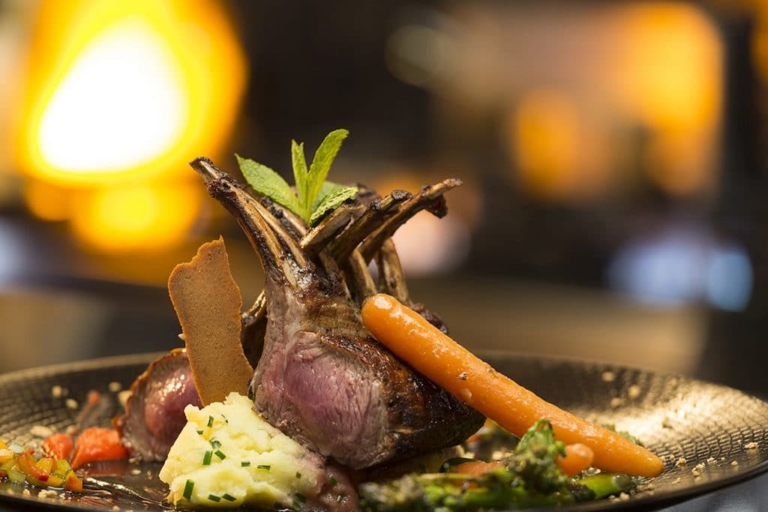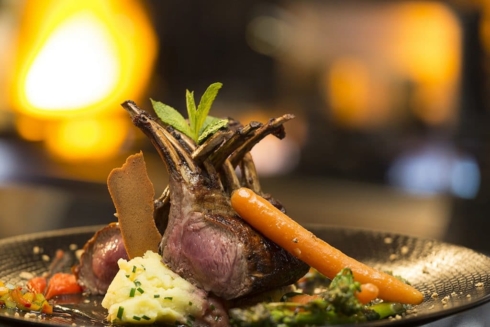 And at two venues because MoMo has restaurants in Marbella old town and on the Golden Mile. Both offer the best in international cuisine with the accent firmly on Asian dishes and charcoal grilled meat. This is the place to try sushi and Thai fish cake and follow with rack of lamb with rosemary sauce or French duck.
Whatever your choices, a taste sensation is guaranteed.
Realista top tip – start or finish your meal with one of the signature cocktails.
---
Like the idea of regular dining in Marbella?
Of trying out all these best restaurants in Marbella and making your own list too? Then make the resort your holiday home. Check out our choice of Marbella real estate to suit all tastes and in the best locations.
And if you can't find what you're looking for, get in touch. We're here to help!