looking to buy a home?
Submit this Form and Benefit from our 25 Years' Experience & Strong Local Network.
Whatever type of property you're buying on the Costa del Sol, it will need decorating. Whether it's a beachfront apartment or country finca, you'll want to add the right furniture and fittings to ensure it becomes your home. And while you could just pop to Ikea or keep what's already in the property, your new home deserves much more. That's when the professionals come into play and you need the best interior designers in Marbella. If you would like a more dynamic version of this content, please feel free to also explore our Best interior designers in Marbella Web Story.
As you'd expect in the brightest resort on the Costa del Sol, there are plenty of interior design companies to choose from. All offer a different approach and varying styles – some provide a standard service while others are bespoke. But which are the best?
At Realista, we've spent years working with interior designers in Marbella and this experience has given us some insider knowledge into which are the best. We've compiled the following list of the ones we like working with most. Our criteria?
Professional services.
Quality services.
Putting the client first.
Cutting-edge design to suit you.
---
UDesign – the whole package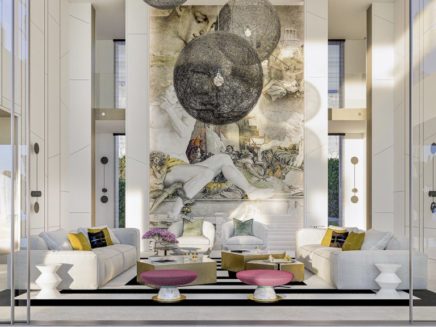 Based on San Pedro, UDesign are architects as well as interior designers in Marbella. Their team of craftsmen includes carpenters who create bespoke furniture for an extra design touch to your new property.
The Award Winning Villa Alcuzcuz – one of the Marbella's most iconic homes – was designed by UDesign. It's Marbella's first avant-garde luxury house designed and built under Passive House regulations and standards.
They claim that their interior designs "lift your spirit" and match their design to your ideas. Bedrooms and bathrooms in properties across the globe are their speciality. Another great project from UDesign is Vista Lago Residences.
Where to find UDesign: Polígono Industrial San Pedro, Calle Países Bajos 6, San Pedro de Alcántara.
---
Pedro Peña – Mediterranean living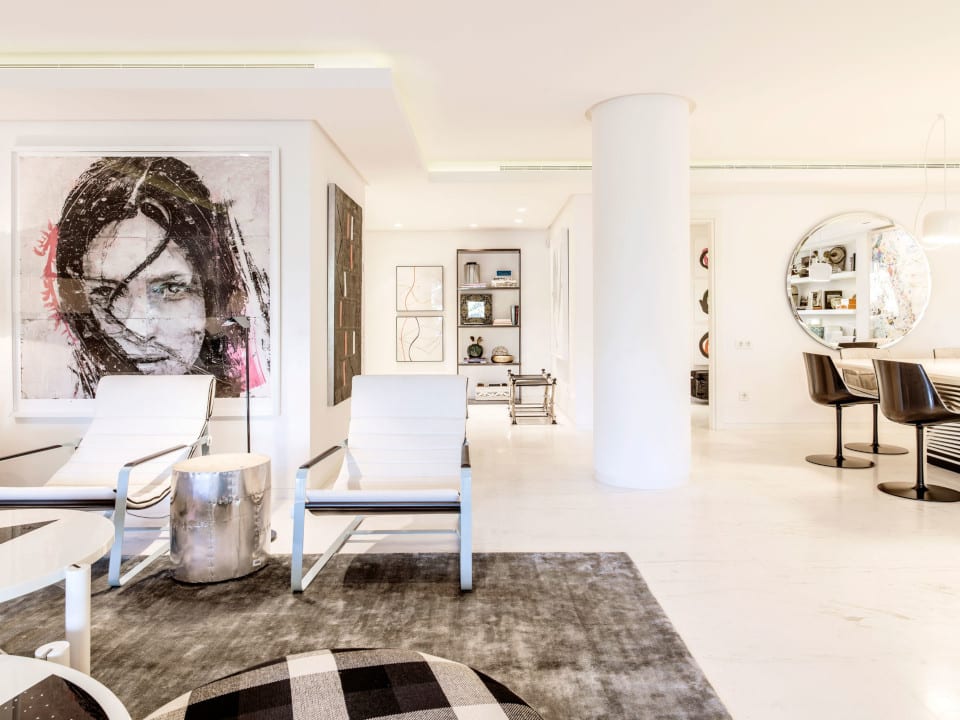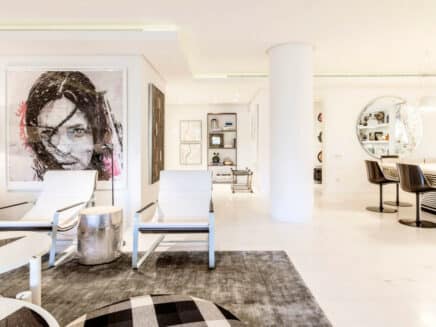 One of the oldest interior design firms in Marbella, Pedro Peña established his company in 1976. Using his talent as an artist, Peña designs with a focus on creating a modern Mediterranean style using "pieces with a strong personality".
The ultimate aim to design a home whose spaces create a statement but fit naturally into a Mediterranean atmosphere. As you'd expect, artwork takes centre stage in many of Peña's designs.
The interior of Cortijo San Pedro is from the hands of Marbella's top designer Pedro Peña. He crafted one of the most tasteful Mediterranean decorations you will find anywhere across Spain.
Where to find Pedro Peña: CC Tembo, Bloque C, Golden Mile, Marbella.
---
Originals Interiors – comfort above all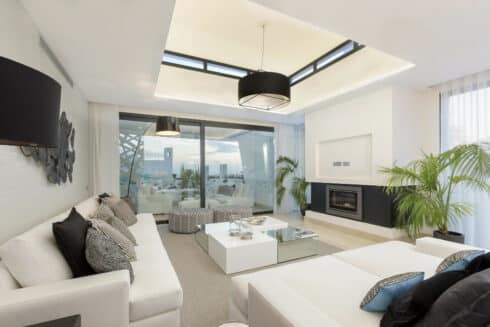 Creating a comfortable home sits at the top of priorities for this interior design company who have been in Marbella since 1992. They take your idea and adapt it to a unique design, whatever your taste in rustic, classic or modern.
Even the smallest details count for Original Interiors who also offer project management as well as a refurbishing team. Soft furnishings are also a forte and their fabrics "add the wow factor to each interior".
Where to find Original Interiors: Urb La Alcazaba, Marbella.
---
Ambience – two to three dimensions
Headed by Andrea Böck from Germany, the large team at Ambience make up one of the best interior designers in Marbella. They specialise in creating interiors for high-end properties and "making every house a real home to live in".
Their services include refurbishments as well as interior design. Your ideas form the basis for their designs with the ultimate aim of turning your two-dimensional dreams into a three-dimensional reality.
Where to find Ambience: CC La Poveda 6, Boulevard Principe Alfonso de Hohenlohe, Marbella.
---
Blackshaw – change-makers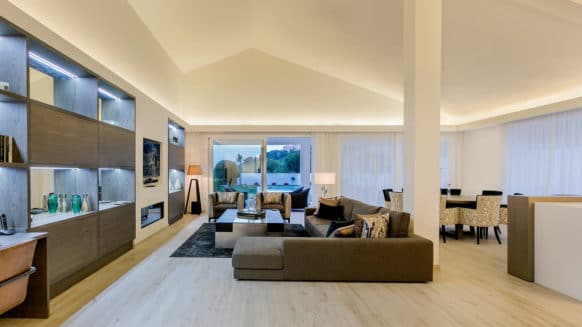 Another well-established company on the Marbella interior design scene, Blackshaw creates "inviting spaces" within your home. With almost 20 years on the Costa del Sol, they describe themselves as "change-makers". To do this, the team takes your lifestyle objectives and creates the home to suit them.
Like other interior designers in Marbella, Blackshaw also work with an in-house construction team for refurbishment work. But most of all, this company's designers are "listeners and creative thinkers".
Where to find Blackshaw: Avda Cánovas de Castillo 25, Marbella.
---
La Albaida – contemporary Mediterranean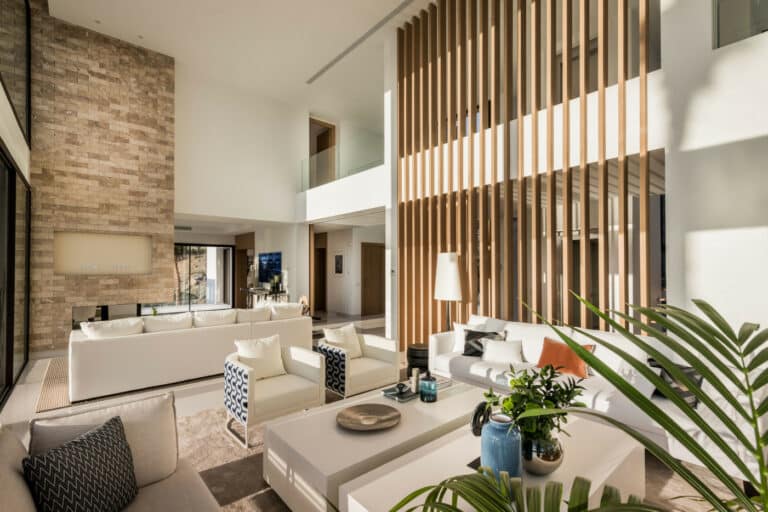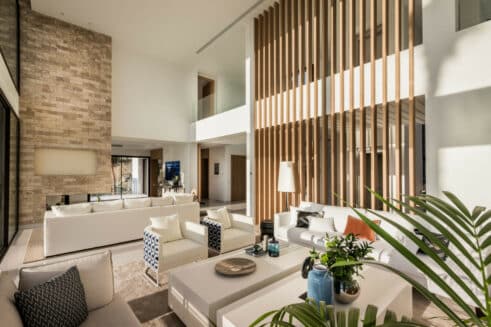 With almost 30 years in design experience, La Albaida is another well-established company in Marbella. The large team of professionals treats each new project as a "new challenge" as they strive to create a special project for each client.
They oversee refurbishment and create homely ambiences for large and small spaces, for entire villas to just one room. This includes bespoke furniture within a design concept that is always "fresh, cosy, timeless and balanced".
One of La Albaida's truely inspirational projects is The Island in Estepona. An exquisite new development of frontline beach houses.
Where to find La Albaida: Avda Ricardo Soriano 72, Marbella.
---
Marbella Interiors – full furniture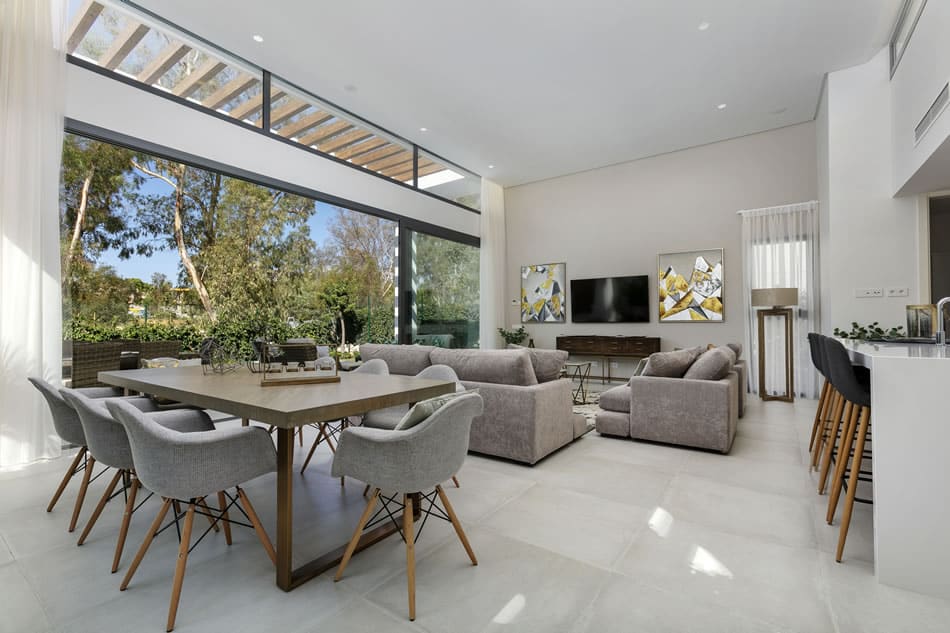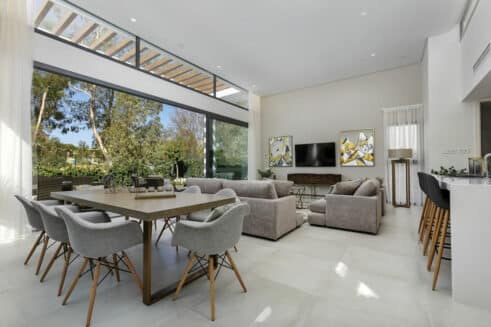 Maybe you're not looking for ideas for interior design in Marbella, but do want someone to come up with the fixtures and fittings. Marbella Interiors offers furniture packs that come as complete as you want them to – from basics to everything but the kitchen sink.
They offer four furniture packs inspired by four provinces in Andalusia including Malaga. Plus there's the option of a more personalised designer scheme should you want something a little more bespoke.
Where to find Marbella Interiors: CC Guadalmina 4, San Pedro de Alcántara.
---
Andrew Martin – the world is your oyster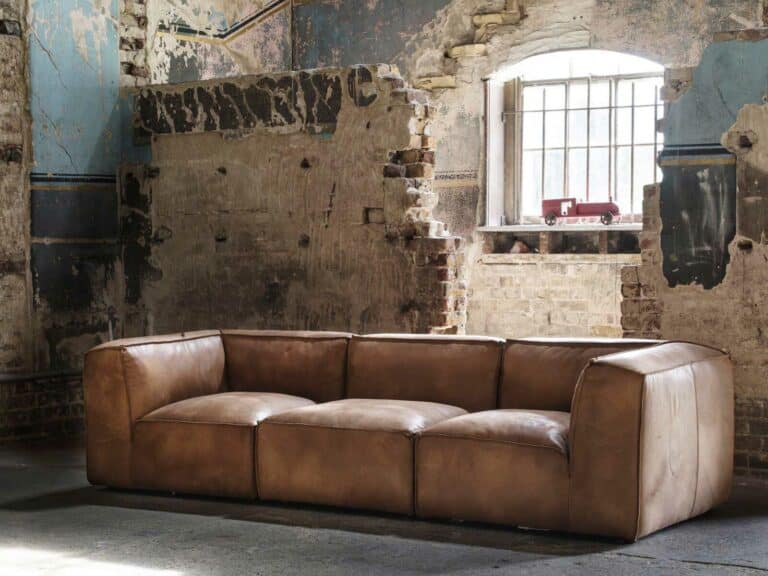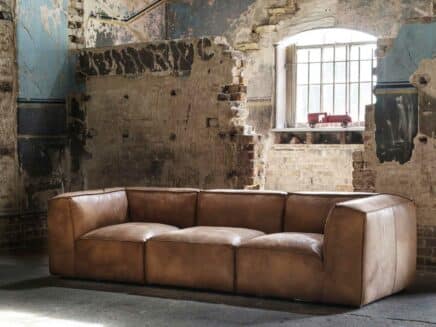 Most interior designers in Marbella have created spaces for well-known brands in the resort, but this company has designed for some of the most iconic. Interiors with the Andrew Martin signature include Marbella Club Hotel and Hotel Puente Romano along with La Suite.
Their approach takes the world as its oyster and inspires "from a kaleidoscope combination of cultures and eras". The company's mission is to "surprise, inspire and entertain".
Where to find Andrew Martin: Marbella Club Hotel, Marbella.
---
Your own blank slate?
If you don't like the sound of refurbishment, why not take a look at new developments on the Costa del Sol? We cover the coastline from Estepona to Malaga and our listings include the best in new properties.
Need some inspiration?
Although the unique Mediterranean light bathes the entire Costa del Sol, properties on or near the beach make the most of it. See what we mean when you take a look at our selection of beachfront homes in Marbella and Estepona.
Would you like to know more?
This list of interior designers includes our favourites and companies we have worked for in the past. To find out which suits your requirements best, get in touch and we'll direct you to the best designer for you. After all, we've been here since 1992 and if we can't help you…