looking to buy a home?
Submit this Form and Benefit from our 25 Years' Experience & Strong Local Network.
Our Sierra Blanca guide offers information about this highly sought-after area in Marbella. Its privileged location has made it a favourite with property buyers looking for quality homes. Read on to discover more about this desirable residential area and what kind of property is available there.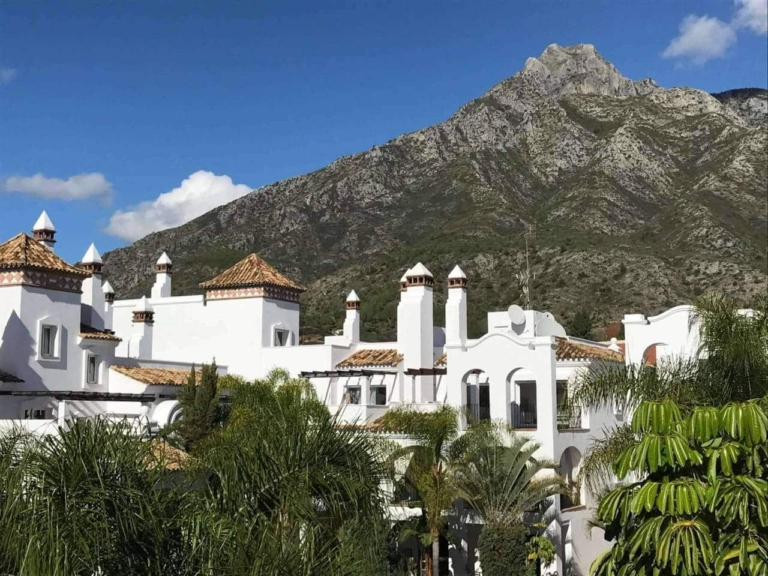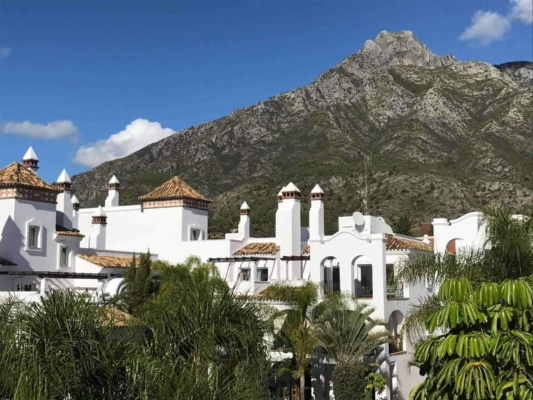 Sierra Blanca Overview
Sierra Blanca ranks as one of the most sought-after areas for luxury property in Marbella. It lies to the north of the resort in the foothills of the high Sierra Blanca mountains, which give the area its name. Properties in this part of Marbella enjoy several key advantages:
Very own microclimate
The proximity of the high mountains gives Sierra Blanca its own microclimate. The peaks shelter it from strong winds and cool the summer heat.
Panoramic views
The elevated position of Sierra Blanca gives properties stunning views of both the spectacular mountains to the north and the Mediterranean to the south.
Easy access and communications
The direct access on the Marbella by-pass (A7 highway) makes it easy to reach Malaga Airport and other resorts on the Costa del Sol from Sierra Blanca. The centre of Marbella and Puerto Banús are just a short drive from Sierra Blanca.
Find out about other residential areas in Marbella with our comprehensive guide.
Convenient amenities
Sierra Blanca is home to one of the longest established international schools on the Costa del Sol, Swans International School. Several good Spanish state schools are close by. The same applies to some of the best golf courses in Marbella such as La Quinta and Los Naranjos. Supermarkets and shops in Marbella including La Cañada shopping centre are within a very short drive. The prestigious Buchinger-Wilhelmi fasting clinic is also located in Sierra Blanca.
Stunning countryside on the doorstep
Sierra Blanca has some of the best walking routes in Marbella on its doorstep. They include the spectacular Camoján waterfall, particularly stunning in the winter and early spring. And if you're feeling energetic, a walk up to La Concha, the craggy peak that crowns the top of the Marbella mountains.
Sierra Blanca Property
The key to property in Sierra Blanca is luxury
and some of the most expensive homes in Marbella are located in this part of the resort. Villas set in extensive grounds with tropical plants and palms characteristic of Marbella and large pools are the most common type of property. Several developments in Sierra Blanca has onsite security and gated entrances.
In recent years, Sierra Blanca properties have also included townhouses and apartments, all high-end. These include Meisho Hills and La Reserva de Sierra Blanca, both offering luxury apartments, several of which are penthouses. New-build villas are highly sought-after, particularly on prime plots. However, like much of Marbella, Sierra Blanca suffers from high demand. This brings with a shortage of supply and new luxury villas are not readily available.
Given the ideal location and lack of available building land, Sierra Blanca properties have maintained their value over the last two decades. Furthermore, this privileged spot within Marbella guarantees demand and as a result, property prices are among the highest in this part of the Costa del Sol.
This Sierra Blanca guide is just one of the free area guides available on our website. Why not read the others?