looking to buy a home?
Submit this Form and Benefit from our 25 Years' Experience & Strong Local Network.
The Realista guide to Los Arqueros gives a general overview of this quality development near Marbella. In it, you'll discover where this high-end golf complex is located and also read about property in Los Arqueros.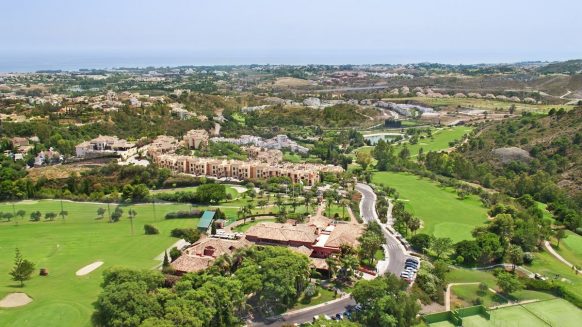 Los Arqueros General Overview
While Los Arqueros doesn't have quite the iconic standing that some of the famous places in Marbella do, it nevertheless counts as one of the best places for quality property in Marbella. Centred around Los Arqueros Golf & Country Club are a number of well-maintained developments, all of which offer high-end living in stunning natural surroundings.
Los Arqueros is located north of San Pedro de Alcántara on the mountain road to Ronda. Its elevated position gives it spectacular views of the coastline, Mediterranean and the Rif Mountains in Morocco beyond. The mountain scenery provides a lovely backdrop and tranquillity, a world away from the bustling Costa del Sol resorts just a short drive away.
Amenities are available at San Pedro, 10 minutes drive away, and Marbella and Puerto Banus take only slightly longer to reach. Property at Los Arqueros enjoys the dual advantage of peace and quiet. In addition, you're within easy reach of the heart of the Costa del Sol.
Los Arqueros Golf & Country Club
Spanish golfing legend Seve Ballesteros knew how to make the most of the spectacular scenery when he designed Los Arqueros in 1991. It's the only golf course on the Costa del Sol with the grand master's signature. And it also takes pride of place as the first Ballesteros design in Spain.
All the 18 holes fit perfectly into the landscape and the mountainous terrain makes for a challenging round of golf. Los Arqueros has the reputation as one of the most difficult courses on the Costa del Sol, although it makes a good practice ground for new golfers too.
Los Arqueros Property
In common with many golf courses in Marbella, Los Arqueros includes several golf communities. The properties lie to the north of the golf course and many enjoy frontline golf positions. All of them boast stunning views of the Ronda mountains and/or the Mediterranean.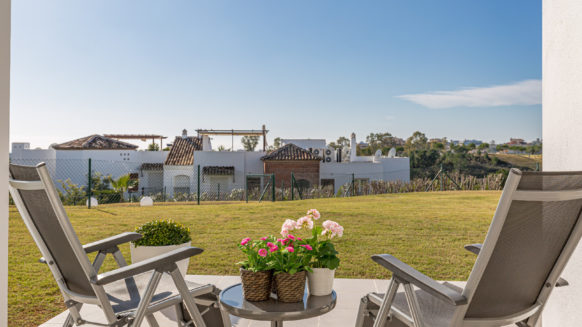 A selection of property is available at Los Arqueros ranging from luxury villas with private pool and grounds to high-end apartments including penthouse suites. There are also several townhouse property developments. For example, the best-known communities in this part of the Costa del Sol include Avalon, El Alto, El Capitan, El Lago, La Azalia, Las Terrazas, Los Arqueros Golf, Los Arrayanes Golf, Los Balcones, La Finca and La Torre. Several others all take names of trees as their names. They include Las Encinas, Las Jacarandas, Los Almendros, Los Eucaliptos, Los Naranjos, Los Olivos, Los Pinos and Los Robles and reflect the area's natural surroundings.
Like the idea of buying property in Los Arqueros? Get in touch with our expert team who can guide you on the best home for you in the area.