looking to buy a home?
Submit this Form and Benefit from our 25 Years' Experience & Strong Local Network.
There's no place to party like Marbella, and that's why people who enjoy the good life come from all over the globe to this jet set town on the Costa del Sol. This is something which Nikki Beach Marbella has picked up on. Renowned for its luxurious and exclusive parties, this famous beach club has made sure people from every country will feel welcome. Nikki Beach Marbella has events planned for all major countries that visit its bountiful shores.
One of the biggest groups to enjoy the finer benefits of life in Marbella, Nikki Beach kicked off the country-themed events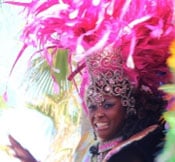 with a "Made in London" party last weekend, featuring DJ's from England's capital city in its stately celebration. With union flags a plenty and delicious food and drinks, you can be sure that even the most composed of Brits had a whale of a time.
If you're afraid the right to a Nikki Beach party in Marbella is only reserved for a few, then fret not. Up next is a "Brazil party" on Saturday, May 31, which promises samba, Brazilian food and drinks and a celebration like you're in Rio de Janeiro! Brazilian dancers will spice up the stage and a skilful Capoeira show will leave visitors in awe.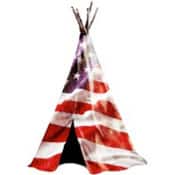 Following next is a genuine "Dutch party" on Saturday, June 7, in honour of the first Dutch King's Day (previously Queen's Day). It doesn't matter that King's Day was over a month ago, because hey, they'll be serving Dutch delicacies and specialties right to your table. Expect this party to be at least as optimistically coloured as the Brazil party, as the national colour orange is the recommended and rewarded dress code.
People from the USA get their Nikki Beach party in Marbella too, with the "4th of July celebration" mimicking the one in their flagship location in Miami Beach, Florida. "Celebrate the USA's Independence Day, Nikki-Style" with American BBQ and daily specials.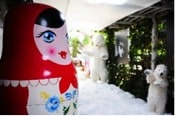 The last (but not least) of the country-themed Nikki Beach events in Marbella is "Moscow meets Marbella" on Saturday, July 26. There's an increasing amount of Russian people who own grand (holiday) homes in Marbella, and this Nikki Beach party should make them feel right at home. Authentic Cossack performance and plenty of drink specials, this will be a celebration to remember.
Except for all these 'local' parties, there are also crossovers with other famous Nikki Beach locations, including "Marrakech Meets Marbella" (Saturday, August 2), "Ibiza Meets Marbella" (Saturday, August 9), and "Taste of Cabo" (Saturday, August 23). These will let you experience the specific cultures of other Nikki Beach clubs without having to leave Marbella.
Are you living in Marbella and have you frequented any of these parties before? Let us know about your experiences in the comments below!
All images via Nikki Beach