looking to buy a home?
Submit this Form and Benefit from our 25 Years' Experience & Strong Local Network.
Once a modest hotel, El Fuerte has undergone a stunning transformation to become a five-star gem, following a staggering investment of 31 million euros. With its elegant accommodations, world-class amenities, and Michelin-starred dining, El Fuerte is now a beacon of luxury and exclusivity in the heart of Marbella.
This iconic hotel was established in 1957 by José Luque Manzano. Today, after the refurbishment, this hotel has an impressive 266 rooms and a range of top-notch amenities, including a restaurant helmed by renowned Michelin-starred chef Paco Pérez.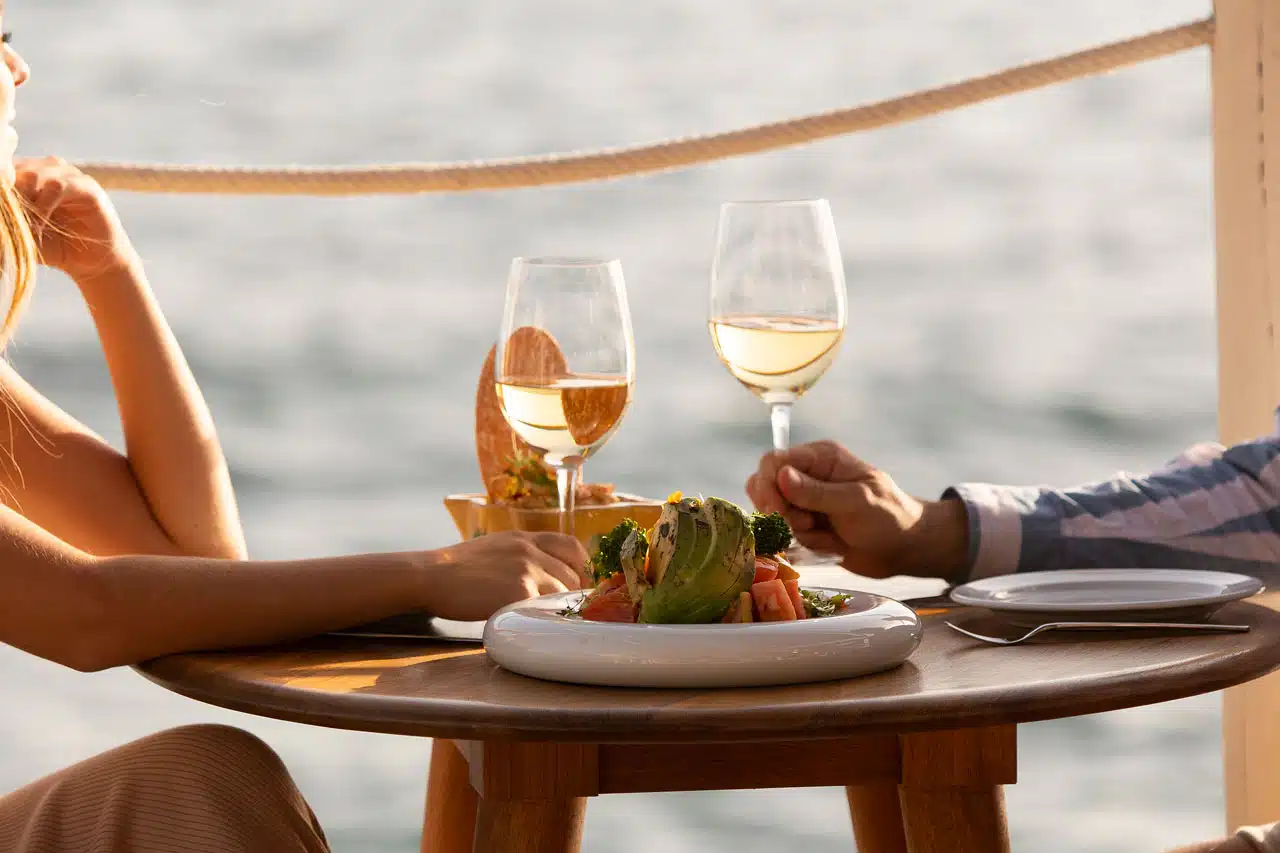 In this article, Realista will share all the details about this iconic hotel, explore the recent renovation that has transformed it to a world-class level, and illuminate the reasons behind its status as the top pick for visitors to Marbella.
El Fuerte Hotel Marbella History
Hotel El Fuerte, founded by José Luque Manzano, tells a remarkable story of determination and vision. At the age of 14, José had to leave school to manage his father's businesses. Those who knew him well attested to his innate business acumen. His entrepreneurial journey began when he acquired a chocolate factory, producing approximately 40,000 "El Carmelo" bars between 1950 and 1951.
In 1954, José made a pivotal move by purchasing Doña Elvira's house, the very location where the hotel now stands. Those close to him described him as a forward-thinker, constantly looking to the future. One can only imagine the dreams and aspirations that José Luque Manzano had in mind during that time.
The grand inauguration of Hotel El Fuerte took place on July 4, 1957. The hotel was graced with a blessing, and guests were invited to a joyful ceremony in the gardens, situated right by the sea. Right from the beginning, the hotel was geared towards foreign tourists, as in those days, only a few Spaniards had the means to embark on a holiday.
El Fuerte Hotel Architecture
Architect José Antonio Rodríguez López poured his creative genius into designing a structure that married traditional Andalusian aesthetics with timeless luxury. Whitewashed walls, red tile roofs, and wrought-iron balconies graced the exterior, creating an inviting and picturesque facade. Inside, the hotel seamlessly blended Old World charm with modern comfort. The hotel's inviting Mediterranean charm is beautifully manifested through its timeless interior design, meticulously crafted by the renowned Chilean designer Jaime Beriestain's studio.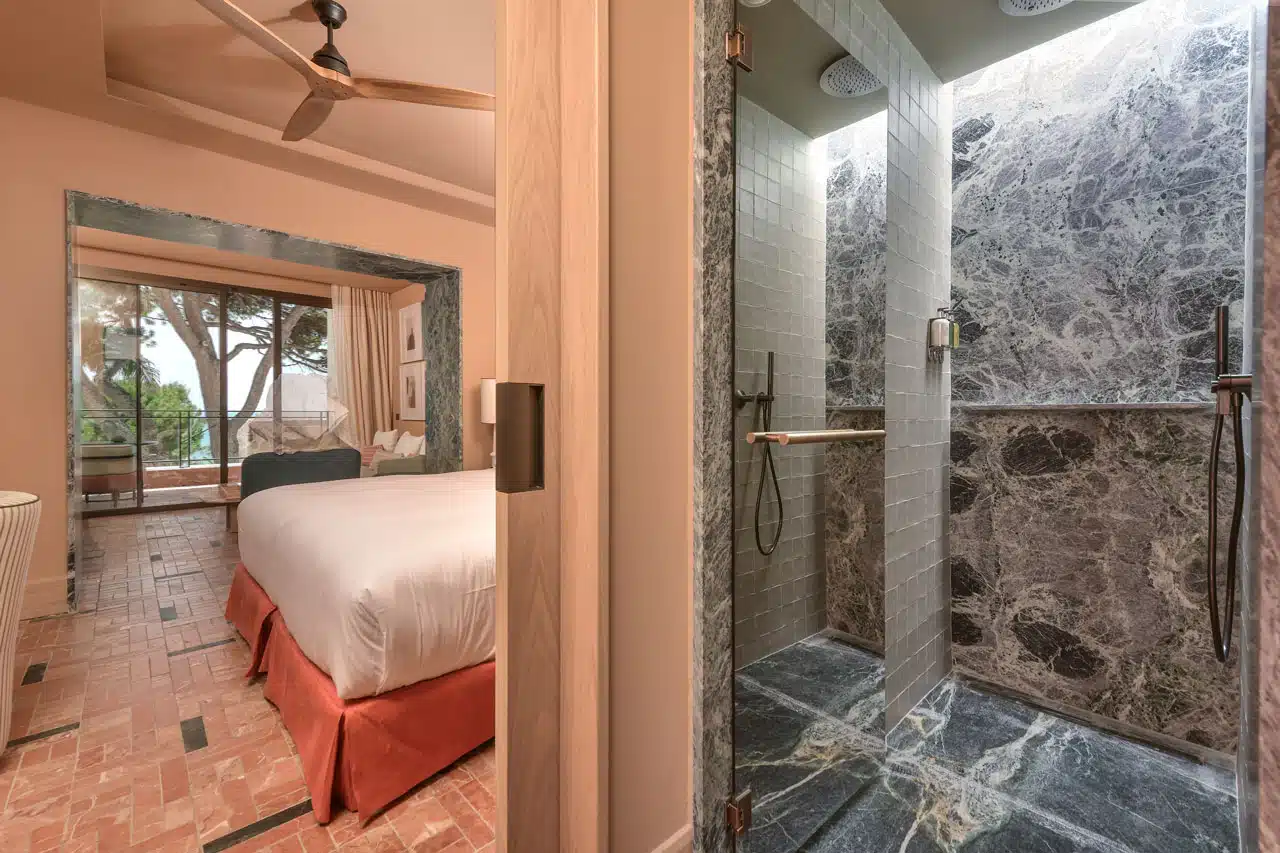 A Playground for the Rich and Famous
Right from its inception, El Fuerte Hotel Marbella cast its spell on the glitterati. The allure of luxurious accommodations coupled with breathtaking Mediterranean Sea views made it the preferred hideaway for luminaries such as Walt Disney, Penélope Cruz, Antonio Banderas, Sean Connery, Audrey Hepburn, Frank Sinatra, Elizabeth Taylor, and Richard Burton.
The Magnificent Renovation
Fast forward to 2023, and El Fuerte Hotel Marbella underwent a spectacular transformation. A jaw-dropping investment of 31 million euros was funneled into the property, ensuring that it retained its historical charm while embracing contemporary luxury.
Revamped Public Spaces
The renovation was an artistic endeavor, breathing new life into public areas. The lobby, bar, and restaurant underwent an evolution, seamlessly blending the hotel's rich heritage with a modern sensibility. Guests are now greeted with an atmosphere of timeless elegance and sophistication.
Reimagined Rooms
The transformation extended to the rooms, where no detail was overlooked. New furniture and décor were thoughtfully chosen, creating comfortable and stylish spaces. Each room now serves as a haven of relaxation and luxury.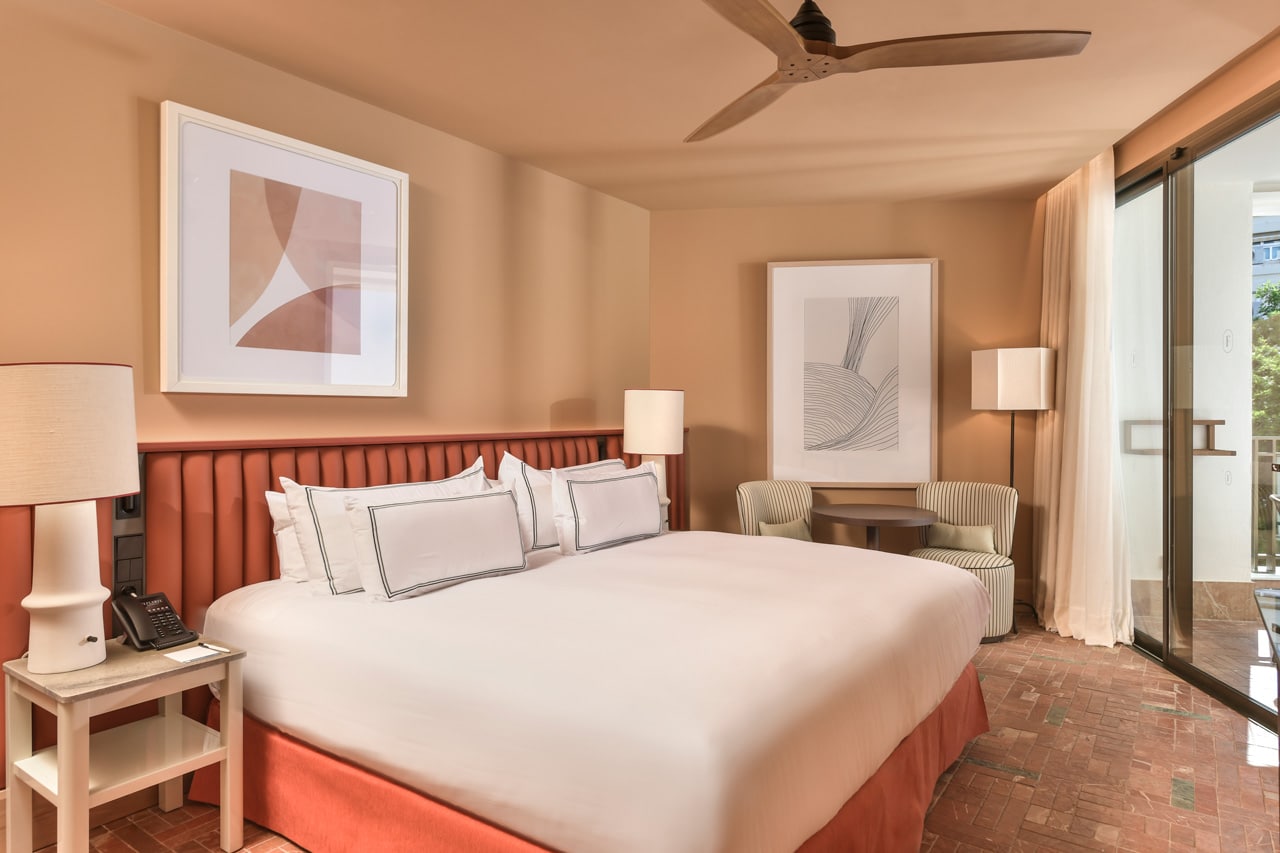 Spa and Fitness Oasis
El Fuerte Hotel Marbella now boasts a state-of-the-art spa and fitness center, inviting guests to embark on a journey of rejuvenation and wellness. Whether you seek relaxation or an invigorating workout, this spa and fitness center is designed to meet your every need.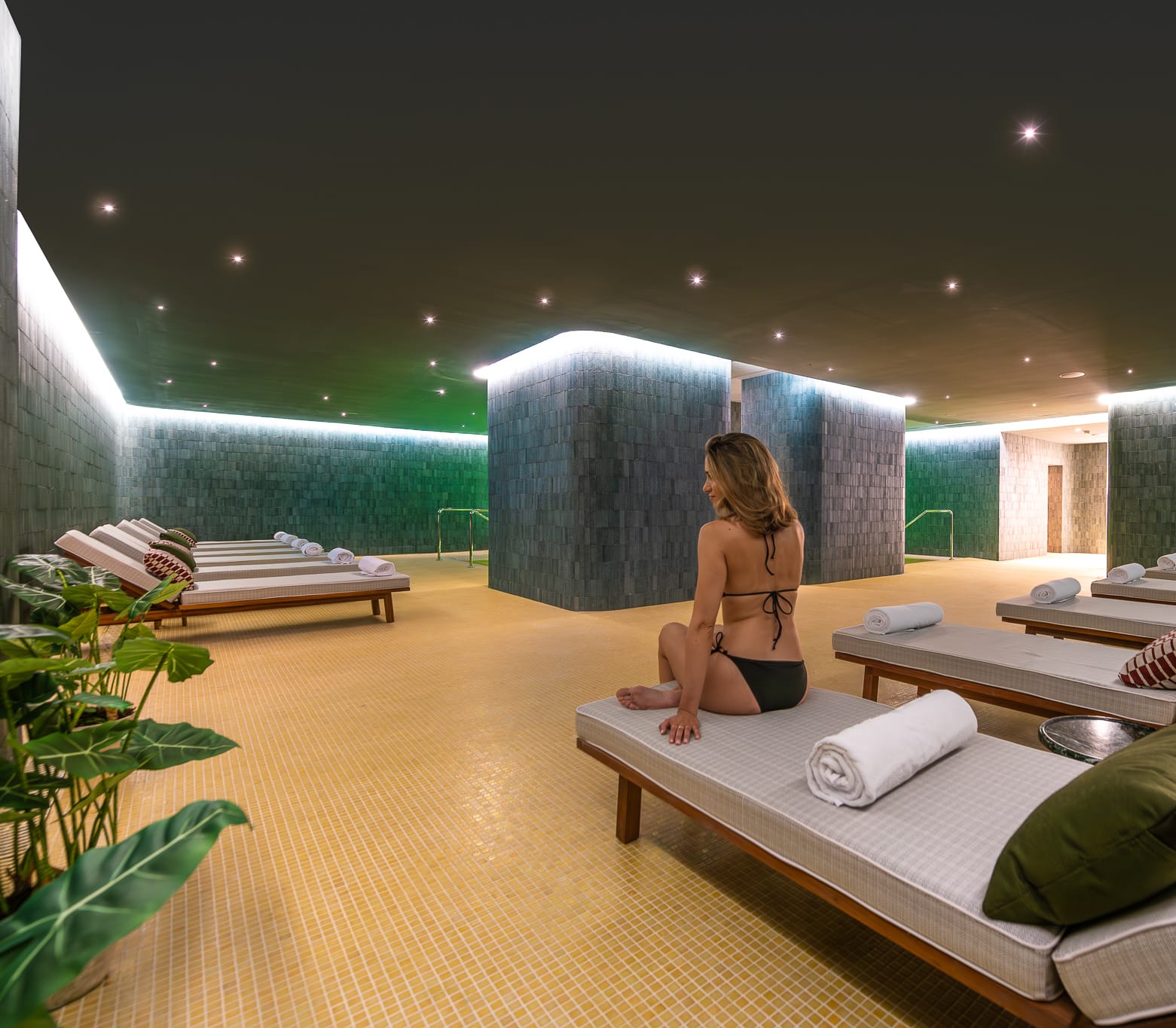 The Enchanting Location
The hotel's location remains enchanting, overlooking the Mediterranean Sea. It's not just about the views; the hotel provides easy access to the beach and Marbella's vibrant shopping and dining scene. Additionally, its proximity to Málaga Airport makes your journey to this paradise effortless.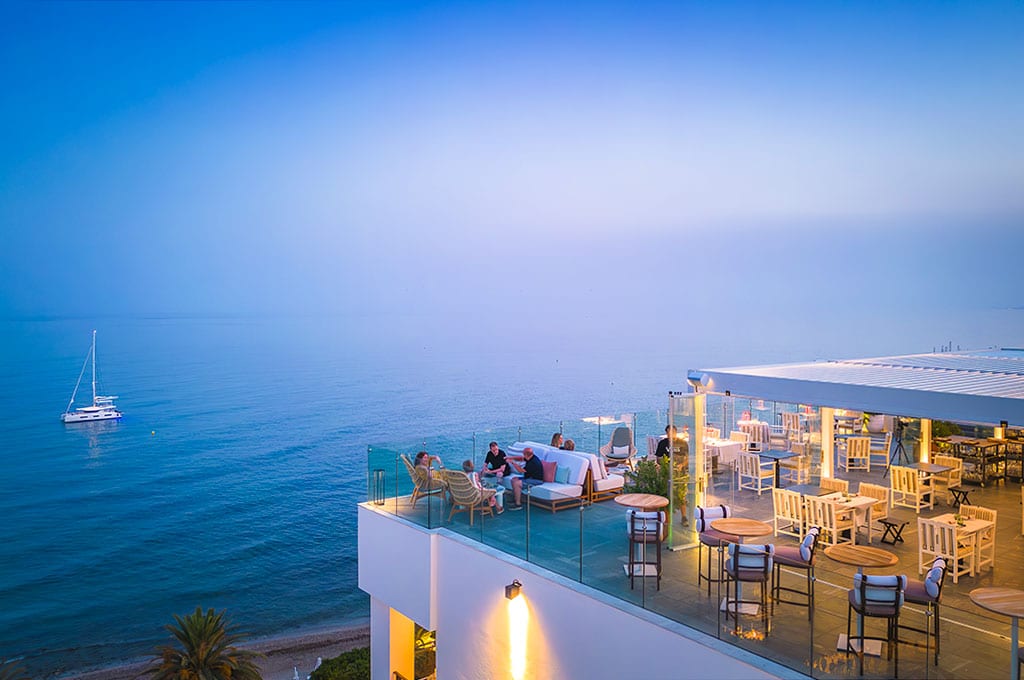 Luxurious Accommodations and Amenities
The essence of luxury permeates all 266 rooms, which have been meticulously designed to provide a sense of space and extravagance. Guests can indulge in spacious, well-appointed accommodations adorned with fine fabrics. Furthermore, the hotel offers a wealth of amenities, from a refreshing swimming pool to a tennis court, catering to a diverse range of leisure preferences.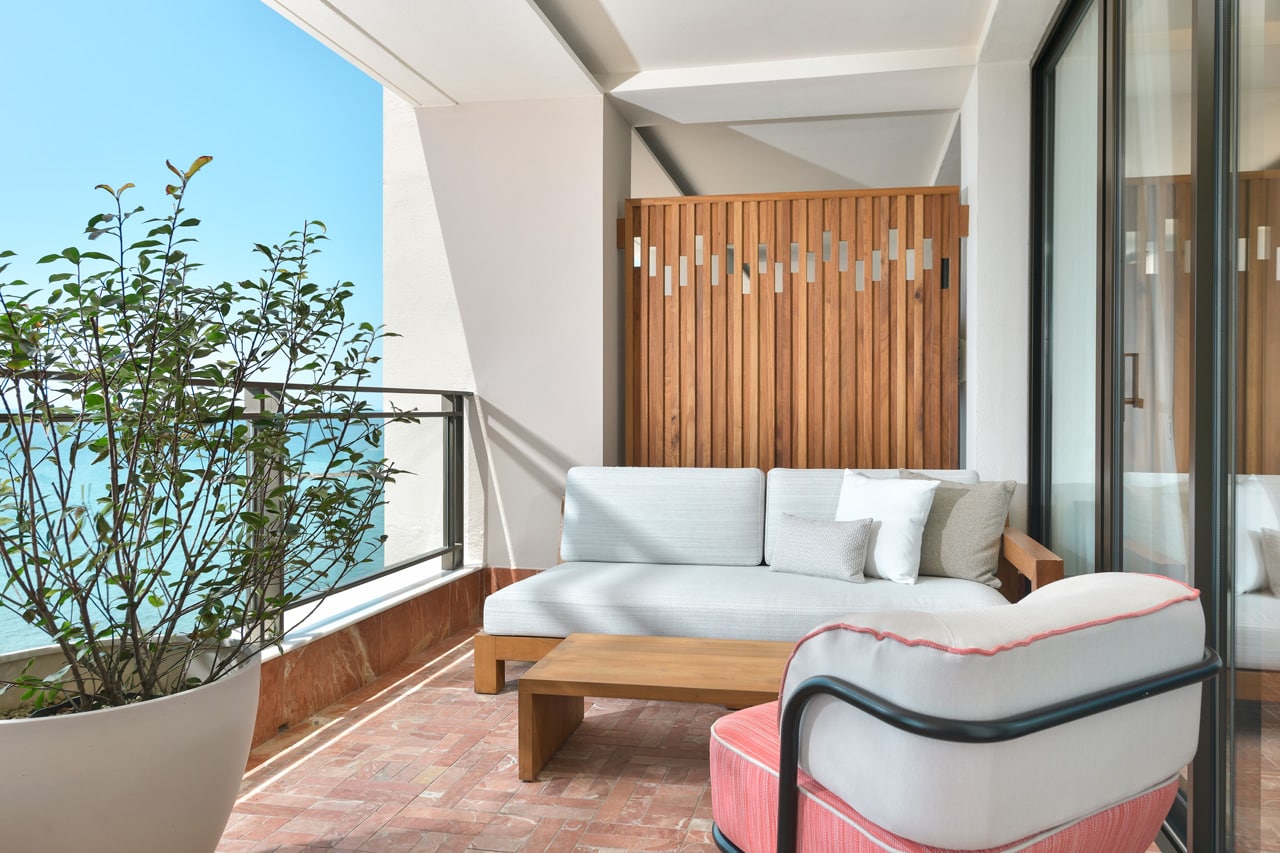 A Celebrity Clientele
What sets El Fuerte Hotel Marbella apart is not just its physical beauty but its enduring association with celebrities. Even today, it remains a favored retreat for the glitterati. The allure of sharing the same spaces as Hollywood legends and international stars adds an extra layer of mystique to this remarkable establishment.
Why El Fuerte Hotel Marbella Is So Special
Marbella's premier destination seamlessly combines a relaxed atmosphere, an exclusive and inviting ambiance, and the unparalleled convenience of its beachfront location in the city center. With breathtaking sea views stretching along Marbella's picturesque seafront promenade and just a brief 5-minute stroll from the charming Plaza de los Naranjos in the Old Town, El Fuerte Hotel Marbella offers an unbeatable setting.
Here, guests can expect nothing less than top-notch gastronomy and a level of professional service that prioritizes even the minutest of details. Apart from location and professional service, El Fuerte Hotel Marbella is unique for several compelling reasons:
Historical Significance: As one of the pioneering luxury hotels in Marbella, it bears witness to the city's transformation into a global tourist destination.
Luxurious Accommodations: Each of the 266 rooms is a testament to luxury, elegance, and comfort, ensuring guests feel pampered and cherished.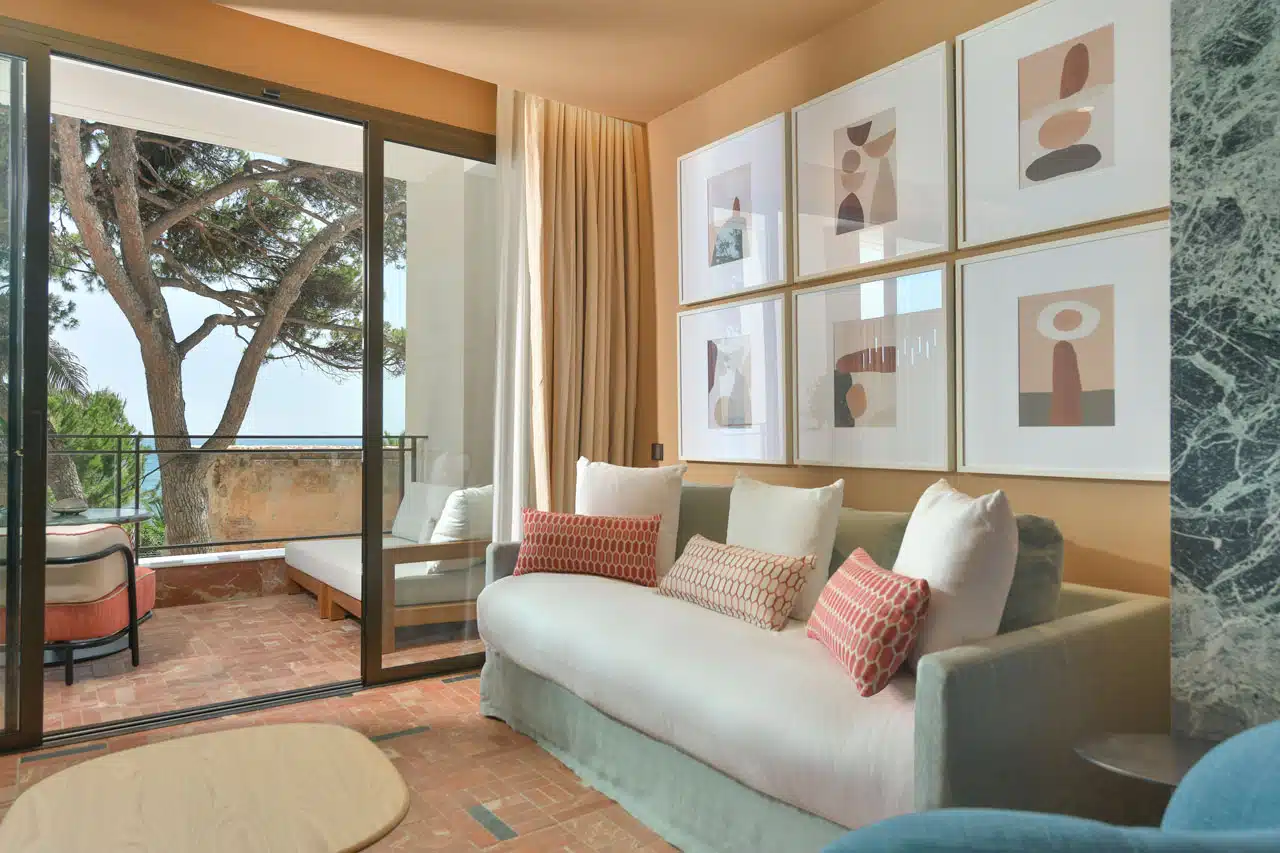 Amenities Galore: From the spa and fitness center to the swimming pool and tennis court, the hotel offers several options for relaxation and recreation.
Celebrity Appeal: El Fuerte Hotel Marbella's enduring appeal to celebrities adds an aura of fascination and charm.
Conclusion
The El Fuerte Hotel Marbella is ideal for those seeking a vacation that combines a rich history, luxurious amenities, and breathtaking natural surroundings. The hotel has undergone recent renovations, elevating its level of sophistication to new heights and ensuring that your stay will be an unforgettable experience.