looking to buy a home?
Submit this Form and Benefit from our 25 Years' Experience & Strong Local Network.
Treat yourself to some Merry Marbella shopping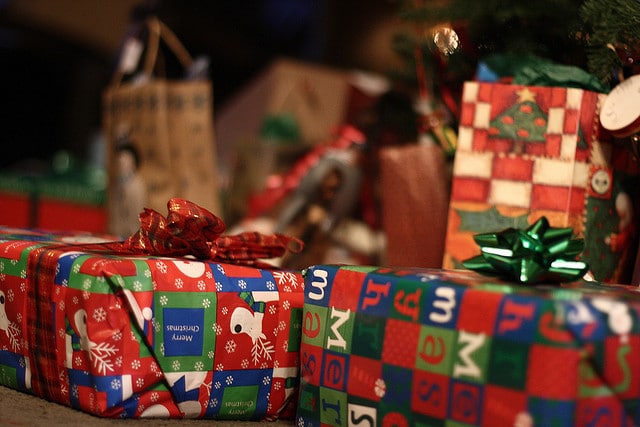 People who have done Christmas shopping in Marbella often return the following year because they loved it so much. Marbella at Christmas is simply amazing, not just because of the traditions but because of the atmosphere in general. Are you thinking of making Marbella your permanent holiday destination? Then why not have a browse through our selection of luxury Marbella homes. Perhaps you'll be enjoying Marbella at Christmas from your very own Marbella holiday villa next year!
Like in many other parts of the world, giving each other gifts is a big part of Christmas celebrations in Spain. No money should be spared in finding that perfect gift for your loved one. And as inhabitants of the town know, in jet set Marbella shopping is made especially easy and enjoyable because of the vast amount of cheerily lit shops. From specialist boutiques in little cobbled streets to bright, modern shopping centres, Christmas shopping in Marbella offers everything you could possible want. So forget about your dreary English Christmas and head south!
Small shops & street markets
The charm of shopping in Marbella's old city centre is amplified at Christmas time, when the streets light up with cheery lights and everyone's out to buy gifts. This is the perfect place to hunt for presents. The Christmas lights lead you through the narrow cobbled streets and past many speciality shops where you can find unique gifts. Mercadillos (street markets) offer souvenirs as well as fresh fruit and vegetables – getting in the mood for Christmas dinner yet? Avenida Ricardo Soriano is one the main shopping streets and a good place to start. Or you can follow any small street from one of the main squares and get lost in the enchanting streets guarded by traditional nativity scenes and hung with many glittery seasonal decorations.
Department Stores & Shopping Centres
The other side of Christmas shopping in Marbella can be found in the Marbella shopping centres and department stores. At Christmas these airy, bright centres transform into busy shopping hot spots, with plenty of light displays, events and Christmas decorations to enjoy. Here, you'll find plenty of high-end stores to buy exclusive gifts at such as Zara, Marks & Spencer, Apple and Benetton.
A well-known department store is El Corte Ingles, where you can find almost anything, from clothes, jewellery and toys to food and drinks. Don't be surprised if you have to line up for wrapping your gifts during this busy time, as the store is hugely popular and known for its high quality goods. There are also branches in Puerto Banús and Fuengirola if you are located nearer to those locations.
The Marina Banús shopping centre is another famous Marbella shopping hub. Expect glitter and glamour here, as fashion and style are the leading themes of these shops. Make sure to bring your wallet as luxurious brands are stalled out in beautiful displays. And if you need a break amidst your shopping extravaganza, cinemas are restaurants are at your disposal.
Last but not least, just outside Marbella awaits La Cañada, the biggest shopping centre on the Costa del Sol. Free parking, open 10 – 10 and on the Sundays running up to Christmas, this place is a true shopper's paradise. The huge amount of shops contain everything you can think of, and combined with the many excellent facilities make sure you can shop without stress. If you can't find a Christmas gift anywhere else, this is the place to go!
Images by Kevin Dooley & Mrsbluff via Flickr